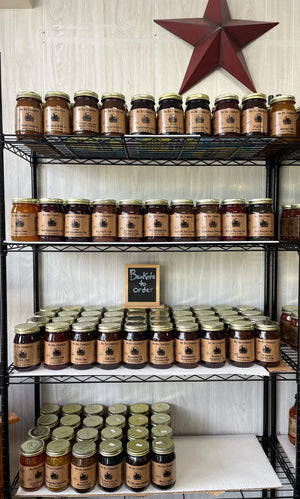 What's Your Jam?
We Be Jammin's line of jams, salsa and other gourmet foods are
made exclusively for us. We are pleased to offer a range of both
traditional & unique flavor experiences to our customers.
From spicy to sweet and savory, we have something for every taste! Browse our locally made, extensive line of jams, sauces, condiments, dressings, salsa, and more!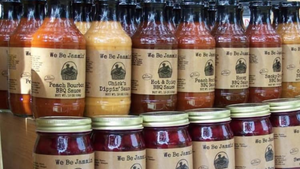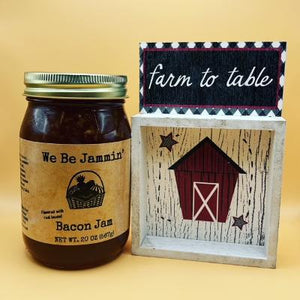 We Be Jammin' RI
615 GREENWICH AVENUE - #15
WARWICK, RI
Our flagship store is located in the Stop & Shop/Lowe's Plaza, between Arooga's Restaurant and the RI Blood Center. Come visit us!
***Please note all other locations are now closed.***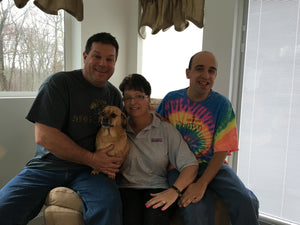 Our Story
We Be Jammin' RI was launched in 2014 and is owned by Jason Wood, a young man with autism who brings his outgoing personality and his distinct flair for everything he does to the company and its many loyal customers.
Our Story
WHAT OUR CUSTOMERS ARE SAYING
"I think that this year, for Christmas, I'm getting my son a shopping spree of your products."

Anthony Marrapese
"I recently bought the Pineapple Salsa and the Mild Chow Chow. Both are simply amazing! I cannot wait to try some of the salad dressings and butters! We Be Jammin Fan right here!"

Donielle Baccaire
"Love Your Products. First visit today. Be back Friday."

Lee T. Rice
We Be Jammin, LLC is not affiliated with or sponsored by Simco Plastics, Inc. DBA Wee Bee Jammin